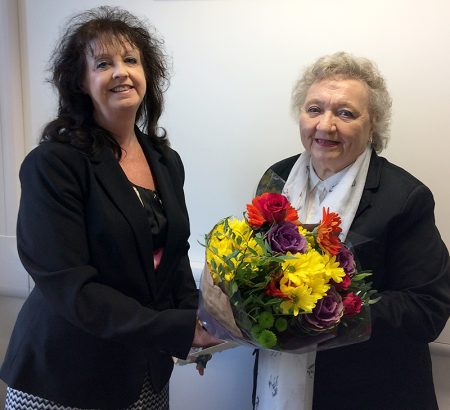 A local councillor who has represented the Patchway ward on South Gloucestershire Council for many years has stepped down from the role due to ongoing health issues.
Eve Orpen, who has been undergoing cancer treatment for over two years, submitted her resignation from the council today (14th November).
Cllr Orpen said:
"I have found it difficult to fulfil my district councillor role whilst having treatment because it involves attending meetings and events across South Gloucestershire. My treatment often leaves me very tired, and I don't feel able to continue."

"I would like to thank my colleagues for their understanding over the past couple of years, and especially my fellow Patchway councillor Keith Walker, who has had to take on extra work while I have been out of action."
Cllr Pat Rooney, leader of the Labour Group on South Gloucestershire Council, paid tribute to her colleague saying:
"Eve has represented Patchway on South Gloucestershire Council for 15 of the past 23 years and I thank her for her long service. She has been a committed and valued colleague, but I understand her reasons for standing down now. Recovering her health must come first, and all of her colleagues in the Labour Group wish her an ongoing and full recovery."
The Journal understands that as Cllr Orpen's resignation has come within six months of a planned 'ordinary day of election', her seat on the council will remain vacant until the next South Gloucestershire Council elections in May 2019.
Photo (l-r): Cllr Pat Rooney and Eve Orpen.