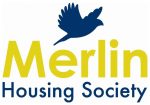 A 22-year-old woman has been evicted from her Patchway flat after making her neighbours' lives a misery.
Zoe Gullick was evicted from her Merlin Housing Society home in Willow Close in March following reports of drug taking, verbal abuse and physical threats towards her neighbours from her and visitors to her flat. She had also built up more than £800 in arrears.
Although Merlin initially tried to intervene, Gullick refused to engage and so the housing association went to Bristol County Court to secure an eviction order.
Neighbourhood Housing Manager Kathryn Perks said:
"We're pleased that we've been able to regain possession of this flat from this woman who was causing so much trouble. Her neighbours have been very supportive of our efforts throughout and were willing to provide us with statements and I would like to thank them for this."

"We're committed to tackling anti-social behaviour (ASB) in the community by working with residents and our partner organisations. Hopefully this eviction will send a message that we will not tolerate anti-social behaviour from our residents and will take action when it is reported."
Merlin tenants experiencing anti-social behaviour in their neighbourhood should report it by contacting their housing office on 0300 123 2222.
Source: Press release from Merlin Housing Society