Posted on Sunday 21st August 2016 at 9:14 pm by SH (Editor)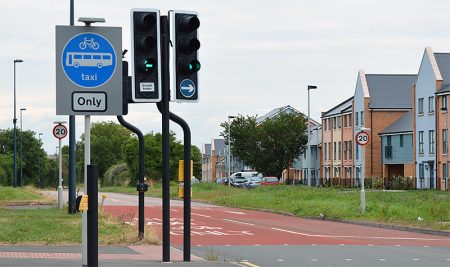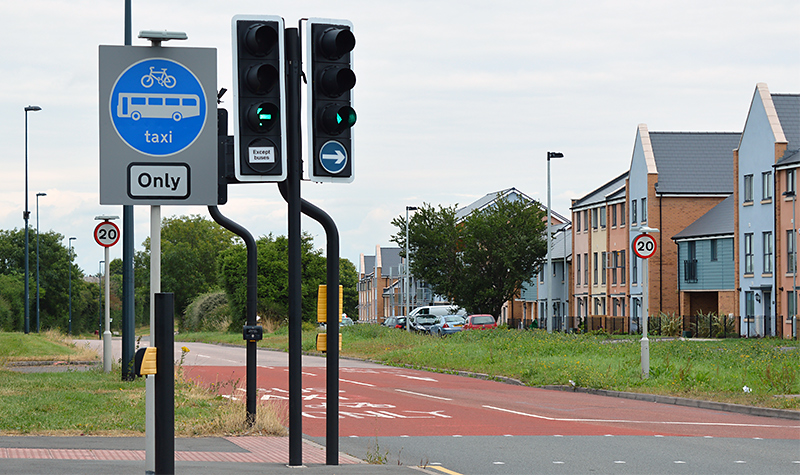 Nearly 6,000 fines, netting a total of more than £180,000 for South Gloucestershire Council, have been issued to drivers caught by a single enforcement camera on a bus lane in Patchway.
The astonishing statistics, verified by the Journal, were revealed after a frustrated motorist used a Freedom of Information (FoI) request to find out how much money the council is making from the camera on Highwood Road, which went live less than a year ago on 1st October 2015.
The response stated that 5,892 penalty charge notices had been issued, raising £187,539.
Derek Hunt, 49, told the Bristol Post he believes the council has deliberately made the road layout confusing and accused it of "stealing" motorists' hard-earned cash.
He was caught using the bus lane after he failed to make the obligatory left turn into Coniston Road when driving along Highwood Road from the direction of The Mall.
The bus lane is one of two to be installed in South Gloucestershire last year. The other is at Brierly Furlong/New Road in Stoke Gifford, close to the Parkway railway bridge.
A third camera was recently installed on the northbound A38 Gloucester Road approach to the Aztec Roundabout.
In all cases, enforcement commenced after a two week grace period during which warning notices (letters) were issued in place of penalty notices.
A South Gloucestershire Council spokesperson said:
"Prior to undertaking enforcement of bus lanes, the council made a decision that the use of camera technology was the most appropriate way of undertaking this enforcement."

"The locations where cameras were to be installed, including the Highwood Road bus lane, were reviewed to ensure that the bus lane signage and markings were appropriate and clearly visible so that drivers would be aware of the bus lane and would not be caught out. To further support this, additional signage warning of the bus lane and the enforcement of it were installed at the locations."
More: Stoke Gifford camera nets £47,541 in same period »
Share this article: