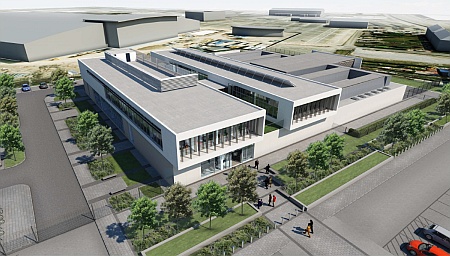 Local subcontractors interested in getting involved in Avon and Somerset Police's multi-million pound estate transformation, which includes the construction of a new complex on the Gloucester Road in Patchway, are invited to attend a 'Meet the Buyer' event at the Hilton Bristol Hotel in Bradley Stoke on Wednesday 13th June.
The event is being organised by Miller Construction and Cofley, part of the Blue Light Partnership consortium, who were selected by Avon and Somerset Police as the preferred partner for the project.
Julian Kern, Programme Sponsor, Avon and Somerset Police said:
"We are committed to investing in the local economies that we serve, especially in times like these. We want to encourage local subcontractors who have experience of working on medium-large projects, to come and find out more about the opportunities."
A successful event has already been held in Bridgwater and next month will see another in Keynsham.
The consortium will design, build, finance and operate a Somerset Operations Base which will be home to a Custody and Crime Investigation Centre, Specialist Operations and an Enquiry Office, located in Bridgwater; a Custody and Crime Investigation Centre and Police Station in Patchway; a Custody and Crime Investigation Centre in Keynsham and a Tri-force Indoor Firearms Training Centre for Avon and Somerset, Wiltshire and Gloucestershire police forces, near Portishead.
Interested parties are requested to email jennifer.cobner@miller.co.uk to register their details.